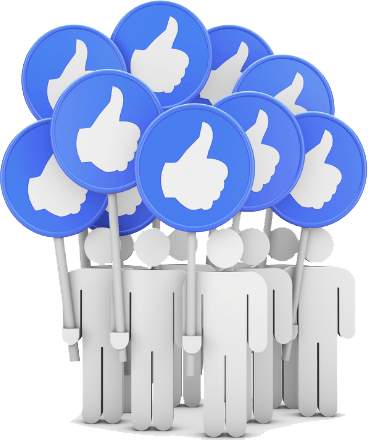 - FACEBOOK FLASH SALE
Running a 'Special' sale for a few hours. We can post it on Facebook for you to get some quick sales.

ex. - A car wash that is running slow on a Tuesday afternoon. Why not run a Facebook flash sale? We can post to your customers that there is a sale going on from 10am - 4pm today only. It's all about increasing your sales. Let us take care of the details!
Facebook is the 2nd best way to market your business online coming in just after your top Google listing.

The problem is that while many business owners ask their customers to 'Like' their business, that is where the connection ends. You must post to Facebook at least twice a week to maintain a customer connection.

We take care of this for you. Saving you time and making you money!
- FACEBOOK SOCIAL POSTINGS
Allow us to publish 2 - 4 Facebook postings per week to keep your followers engaged with your business.

We write the source material for your Facebook posts so you don't have to. This can be time consuming and a drain on your resources. We can publish material ranging from informative, comical, local updates and more. The idea is to keep your followers engaged with your business so they always have you in mind for their next service need.

Like it or not, Facebook is the king of social media and is currently used by just about everyone.